Another month has passed. Time seems to be going faster and faster. Do you feel the same?

Anyways, here's a new set of nylon feet candids.
The pics were taken at a party.
We've got only one nylon protagonist today - but she is definitely worth this role.
Guess why? Because she has really sexy feet - covered in nylon!

So ladies and gentlemen, may I introduce NylonCutie to you?
What a nice name for a girl :)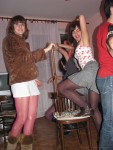 What do you think if you look at the first two pics: Is she wearing a pink pantyhose or maybe pink leggings over a nude pantyhose?
The solution is... nice :)
Get off your boots baby!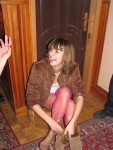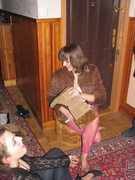 Oh yeah, we love to see nylon soles!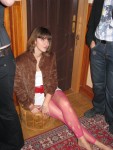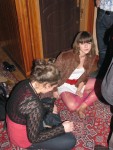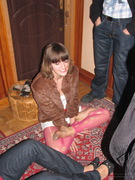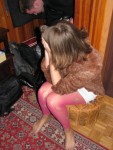 I forgot to mention there are other girls on this party as well. Two of them also kicked off their shoes. And one of them is wearing hose under trousers (yes, I'm still planing to do an extra blog on HUT - I've collected tons of pics).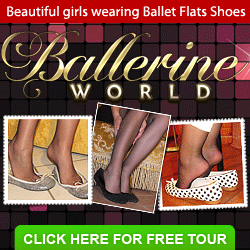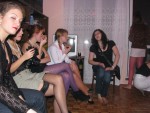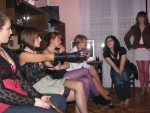 Now back on your feet NylonCutie.
And don't be bothered by the photographer - he's doing a real good (foot) job ;)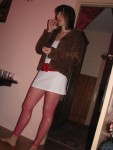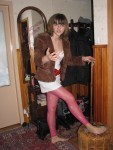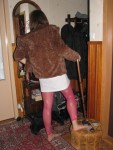 Looking forward to your comments - as usual :)
Stay tuned and have fun.

PHF-Lover

PS: Until I manage to write my next blog post, you might want to check out Ballerine World. A website dedicated to girls in pantyhose and ballet flats / ballerina shoes. Of course they take them off :)