I know it's been a while since my last post. I had other priorities and stuff... But now I'm back - and I do have a big plan. I will tell you about it soon.
Today I just wanna keep on going with the good tradition of this blog: Provide nice nylon feet candids. Not more and not less.
I picked 2 series from my collection that I will share with you. Have fun :)
The blonde bunny in nude pantyhose
Here we go with a blonde lady. First she wears some slippers and in the end she removes them to show us her toes in pantyhose. Like!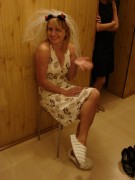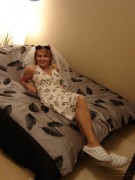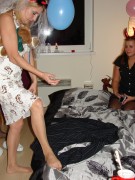 Now she changes her dress and becomes a sexy bunny ;)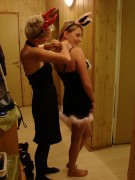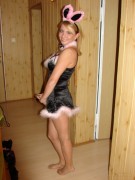 Here comes 3 of the best candid pics on this blog so far (in my opinion). The blonde bunny with nude pantyhose and her attractive friend in sexy fishnets: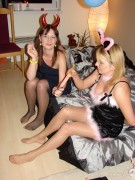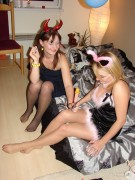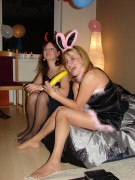 The slim girl in nude pantyhose is hungry
Now to another group of girls doing some party at home.
Introduce yourselves girls: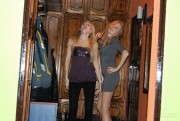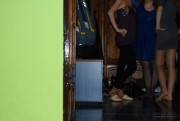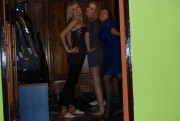 The photographer seemed to be a bit distracted. That's no wonder if you ask me - having a lot of girls in front of you showing their nylon feet to us ;)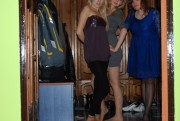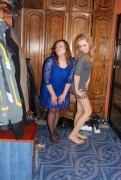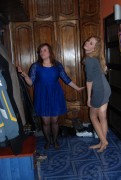 "Now let's move on to the kitchen and get something to eat!" Mmmmmmmmm, yummy ;)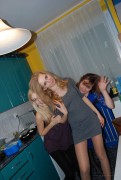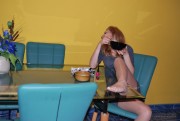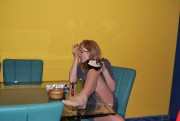 Nude pantyhose girl seems to enjoy it - I hope you do too ;)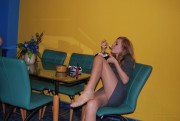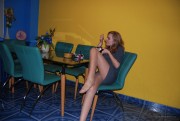 That's it for today.
Big update coming soon --> Follow me
Make sure to follow me so you don't miss my big update soon:
Cheers,
PHF-Lover
PS: Looking forward to your comments - as usual :)